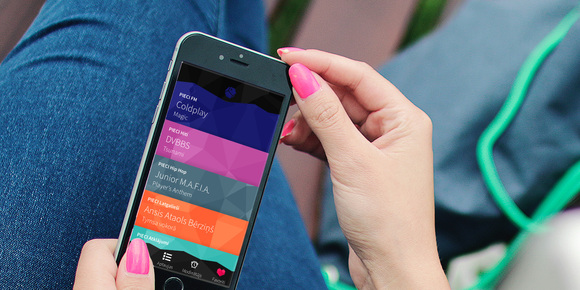 PIECI is a new type of public media created under the wing of Latvian Radio – it is a multimedia radio that primarily focuses on digital media and content form. PIECI is available on smartphones, tablets, computers and other devices. The app offers various thematic channels, the opportunity to participate in the creation of radio content, tag your favourite songs and share them with your followers on social media, as well as other features and personalised content.
The solution gives the radio team an opportunity to engage in a dialogue with listeners and encourage them to participate in competitions and surveys, as well as to find out more about their taste and radio usage habits to create a more successful programme and selection of music.
INTERNATIONAL AWARDS
2014 – WSA Mobile 2014 Latvian national competition winner
2014 – LADC ADWARDS 2014 silver awards for Pieci mobile app
2014 - LADC ADWARDS 2014 shortlist for Pieci.lv web design
WHAT WE DID
Within the project, we developed the app's technical specifications, web service documentation and visual design, programmed and tested iOS and Android apps (including testing documentation), integrated with the client's server-side system, published the app on iTunes and Google Play portals, and ensured maintenance after publishing. The project was implemented within three months.
Learn more about our mobile app development services