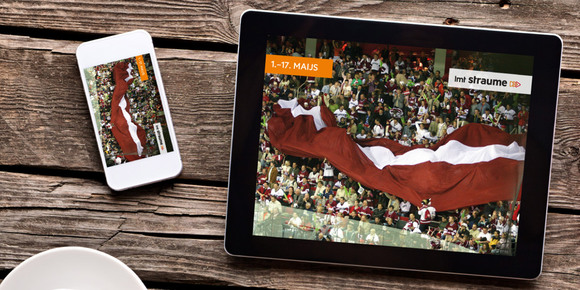 We have created several apps for LMT - one of our longest-term clients. We are glad that our cooperation is so highly valued that we could participate in the development of the LMT Straume app.
LMT Straume (LMT Stream) is a new type of TV and video platform that is oriented towards offering video content for mobile devices – live event broadcasts that are essential viewing live from the sofa or while on public transport. These are live broadcasts of sporting events, music festivals and concerts, the latest in culture, art and other areas.
The app offers access to live broadcasts, a video archive, and popular Latvian TV channels, as well as reminders, push notifications and other features.
WHAT WE DID
Within the project, we developed the app's visual design, programmed and tested iOS and Android apps, and ensured maintenance after publishing.
Learn more about our mobile app development services