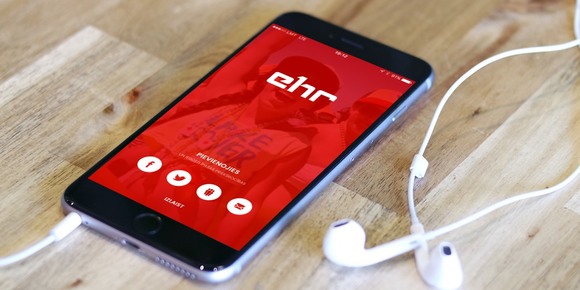 European Hit Radio station – now coming to you from mobile devices! The official EHR app is the latest way to listen to EHR and several EHR additional stations.
Listen to EHR live or choose one of the new music stations.
Get the latest info about the leading music charts and vote for songs.
Watch the latest videos.
Read information about artists and songs.
Follow the latest news in music, movies, fashion, and technologies.
Create your profile, tag your favourite songs, and participate in competitions.
Recommend app improvements!
WHAT WE DID
Within the project, we developed the app's technical specifications, web service documentation and visual design, programmed and tested iOS and Android apps (including testing documentation), integrated with the client's server-side system, published the app on iTunes and Google Play portals, and ensured maintenance after publishing. The project was implemented within three months.
Learn more about our mobile app development services