M-SAVE task manager for field workers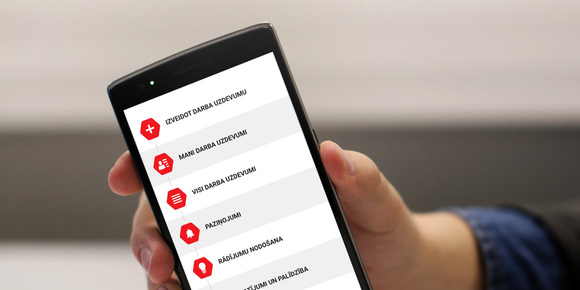 M-SAVE is a solution for management companies that specialise in the management of large buildings. The solution consists of a web system that includes full information about clients, tasks at hand, management protocols and other features, as well as system-related iOS and Android mobile apps.
The main goal of the app is to ensure efficient information exchange between all parties involved in service provision and the recording of employee work hours. The app has several user types with various access rights:
Project managers: create and accept work tasks, confirm completion, submit electricity readings, receive notifications about changes in work task status, and other features.
Technical workers involved in work: receive notifications about work tasks, register completion of tasks and the time spent.
Clients: add new work tasks and keep track of task completion.
WHAT WE DID
Within the project, we developed the app's technical specifications, web service documentation and visual design, programmed and tested iOS and Android apps (including testing documentation), integrated with the client's server-side system, published the app on iTunes and Google Play portals, and ensured maintenance after publishing. The project was implemented within three months.
Learn more about our mobile app development services