Food and Veterinary Service's inspectors app
We see the Food and Veterinary Service's (FVS) initiative to digitise the bureaucratic inspection protocol process as a good example of responsible management. Within the project, we developed an app for Android tablets that includes 220 FVS inspection protocol forms with the option to dynamically add new forms and synchronise them with the FVS's central database solution.
APP FUNCTIONALITY
The app includes a wide range of functionality for the daily work needs of FVS inspectors:
Inspector authorisation and profile management
Starting and concluding inspections, and other activities
Protocol forms and automation of the entered inspection information
Data synchronisation with the FVS system and between devices, using internet or Bluetooth
Offline mode – app supports full functionality
Dynamic importing and saving of protocol forms – option to manage forms remotely
Inspection archive and notes feature
Company information search and history of inspections
Work efficiency reports for management-level users
Energy saving mode and other settings for the convenience of inspectors
CLIENT BENEFITS
Basically, replacing paper forms with a digital solution that offers several significant advantages:
at least 200% faster entering of information
more accurate employee efficiency management
more transparent procedures
improved information circulation among inspectors
reduced human error factor when entering information
improved work efficiency – more inspections performed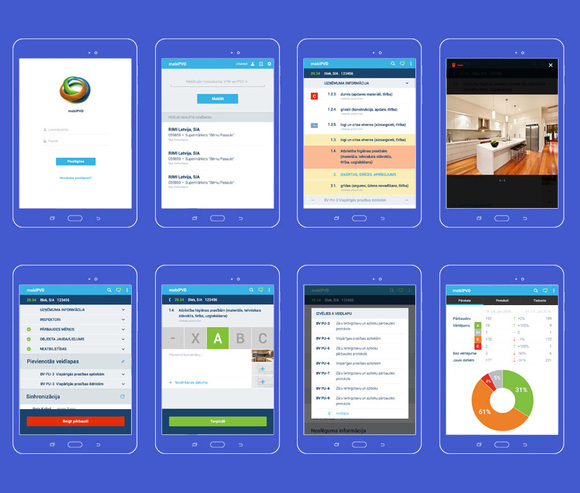 WHAT WE DID
Within the project, we developed the app's technical specifications, web service documentation, organized usability testing and visual design develpoment, programmed and tested Android apps (including testing documentation), integrated with the client's server-side system, published the app on iTunes and Google Play portals, and ensured maintenance after publishing.
Learn more about our mobile app development services