Latvian public trains app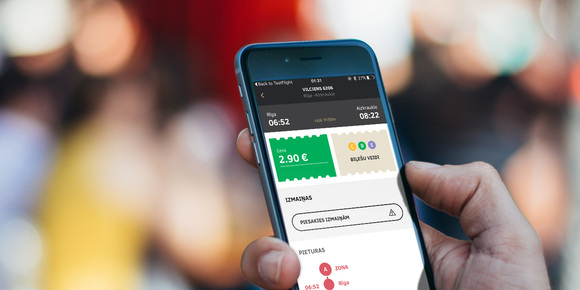 Our cooperation with Pasažieru Vilciens, which started with the development and maintenance of their initial mobile app, has lasted several years. As a result of our successful cooperation, we reached the mutual decision to develop a new version of the app, Pasažieru Vilciens 2.0, which is essentially an entirely new app with a contemporary and easy-to-use visual design, considerably improved speed of operation and stability, and enhanced functionality.
The app allows to:
see train schedules;
create a personal train schedule;
receive reminders about changes;
purchase tickets;
and enjoy other advantages.
WHAT WE DID
Within the project, we developed the app's technical specifications, web service documentation and visual design, programmed and tested iOS and Android apps (including testing documentation), integrated with the client's server-side system, published the app on iTunes and Google Play portals, and ensured maintenance after publishing. The project was implemented within three months.
Learn more about our mobile app development services