Latvian National Museum of Art mobile app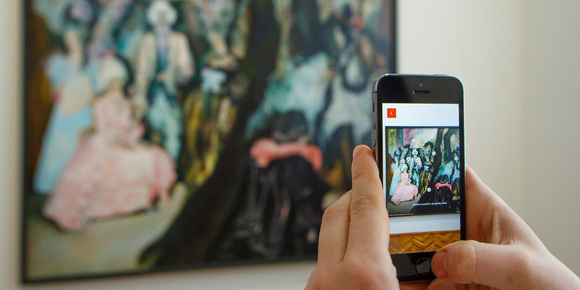 The reopening of the Latvian National Museum of Art is an event of Latvian and international significance – now we have yet another pearl to be proud of. The museum has become much more accessible to the public and is a true pleasure to visit. We wanted the app to reflect this feeling – our goal was to create an elegant and convenient guide that could confidently compete with apps at any of the world's most famous museums.
Content-wise, we focused on facts as well as the entertaining aspect, to make the masterpieces more personal and intelligible to any visitor – the app is rich in visual materials and offers several augmented reality solutions.
The app is developed for iOS and Android smartphones and tablets:
several routes with visual signs;
augmented reality solutions;
audio guide function;
information about artwork, galleries;
option to use the application without internet connection.
opportunity to manage app content remotely;
content available in Latvian, Russian and English.
WHAT WE DID
Within the project, we developed the app's technical specifications, web service documentation and visual design, programmed and tested iOS and Android apps (including testing documentation), integrated with the client's server-side system, published the app on iTunes and Google Play portals, and ensured maintenance after publishing. The project was implemented within two months.
Learn more about our mobile app development services
MEDIA CECOGNITION
Project was widely covered in Latvian media: