Rainis and Aspazija museum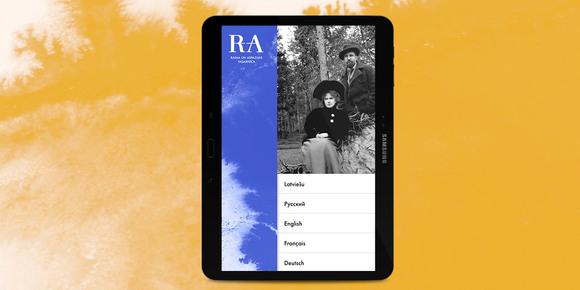 Alongside general changes in the museum image and exposition, the Memorial museums of Rainis and Aspazija decided in favour of a contemporary audio guide, choosing to bring it to life as an Android app.
The app includes information about four museums: Jasmuiža, Tadenava, Rainis and Aspazija's House, and Rainis and Aspazija's Summer House. The app's visual and functional solution is developed so that each museum's guide reflects its graphic identity and overall style of the exposition.
The app includes all objects on a list and interactive map, where each object has an audio guide feature, description, photo and additional multimedia materials: galleries, audio, and video. The app is available in five languages: Latvian, Russian, English, German and French. For the convenience of museum visitors, there is also an option to change the size of font and screen orientation (landscape/portrait).
In order for audio guides to always have the latest information, the app is linked to a centralised content management system that synchronises the latest changes in content on all audio guide devices every day at a certain time. Museum employees have access to a closed administration environment to individually define the respective device's settings in each app, for example, the primary museum.
To provide museum visitors with rental tablets at museums, we purchased 20 tablets and several hundred disposable earphones in a procurement process. To ensure that the tablets are used only for their intended purpose - use of the audio guide - without access to other apps, we installed Samsung KNOX software on the tablets. We are the official distributor of Samsung KNOX in Latvia.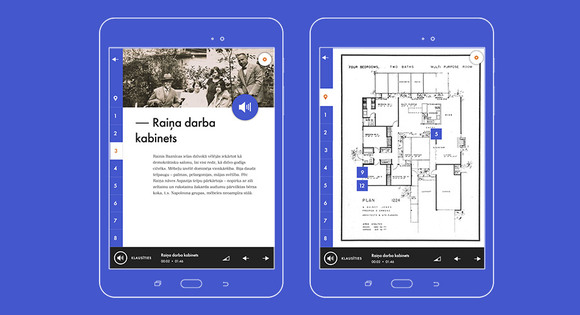 WHAT WE DID
Within the project, we developed the app's technical specifications, web service documentation and visual design, programmed and tested iOS and Android apps, integrated with CMS, published the app on iTunes and Google Play portals, and ensured maintenance after publishing. The project was implemented within three months.
Learn more about our mobile app development services