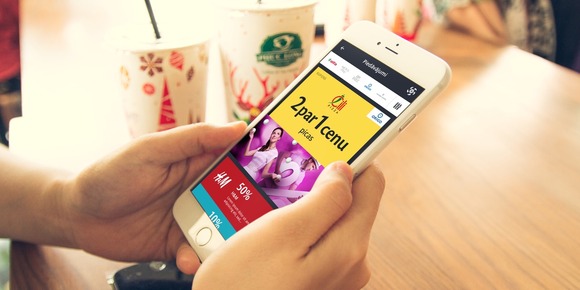 Galactico is one of our first clients, which we started collaborating with by developing the brand's website and its mobile version, later expanding our cooperation with the development of various mobile apps.

One of the most notable advantages Galactico has over other loyalty programme in Latvia are the many offers available to Galactico members at five popular shopping centres: Alfa, Origo, Mols, Galerija Centrs, and Dole. When developing the new app, our main task was to ensure the offers were easy to find, view and use. In addition to the multitude of store offers, we introduced special coupons only available to users registered in the app.

The app features iBeacon functionality that allows customers to use Bluetooth to see special offers at certain locations in the shopping centre. In other words, it is a smart marketing tool that allows people to be addressed at the right place and time.

The Galactico mobile app also includes a store finder, information about Galactico shopping centres and services, an option to check gift card balance, collected loyalty points and transaction overview, and other useful customer information.
WHAT WE DID
Within the project, we developed the app's technical specifications, web service documentation and visual design, programmed and tested iOS and Android apps (including testing documentation), integrated with the client's server-side system, published the app on iTunes and Google Play portals, and ensured maintenance after publishing.
Learn more about mobile app development